Exclusive interview with hehaichao, chairman of JWELL, the "angel investor" of extrusion machinery: follow the trend and share achievements
Shanghai JWELL Machinery Manufacturing Co., Ltd., a large-scale plastic extrusion machinery manufacturer in China, has nearly 2000 sets of equipment sold at home and abroad every year. As the company is about to usher in its 20th anniversary, chairman hehaichao said that it will follow the trend in the future. On the basis of its current ownership of 22 shares of related companies, JWELL will play the role of "angel investor" in the industry in the future, through joint ventures and share reform, attract more high-quality talents in the industry, enable senior executives and teams to share development achievements, and promote the pace of product innovation and R & D.
Zhu Liu, editor of CPRJ China Plastics and rubber, had the honor to interview Mr. hehaichao, chairman of JWELL company, and asked him to interpret the strategic layout and future development of JWELL company.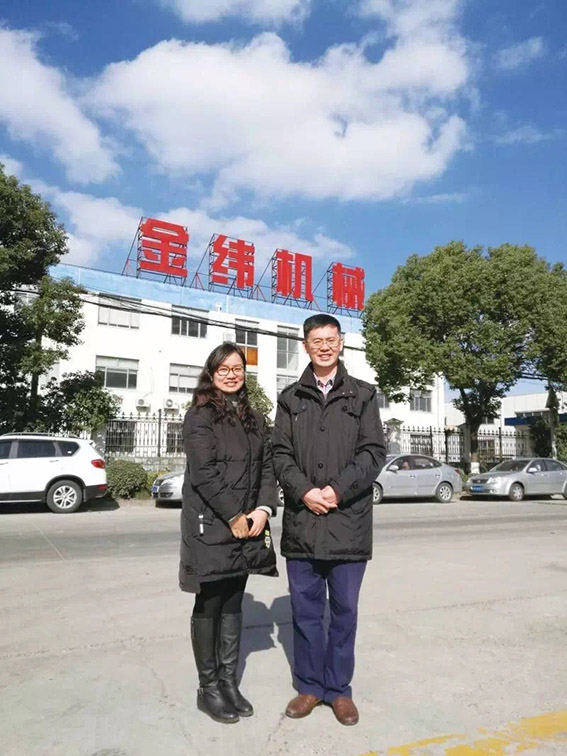 He Haichao, chairman of Shanghai JWELL Machinery Manufacturing Co., Ltd., gave the author the impression of being gentle and kind. On the night before the interview, he just returned to Shanghai from abroad for a rest. The next morning, he drove with the author to the JWELL Shanghai plant in Jiading, Shanghai.
"Many people in JWELL look ordinary. However, they generate hundreds of millions of yuan of sales revenue. Teamwork is a cornerstone of success." Talent is an enterprise resource that Mr. he attaches great importance to. Whether it is foreign enterprise executives or overseas experts hired with a lot of money, or the heads of research institutes, or joint-stock partnership managers selected from JWELL's employees, or the experts and professors of scientific research institutions who he repeatedly mentioned that he should always be grateful for their help, as well as the "JWELL junior college class" established to train front-line engineers, talent training and stimulate potential, It has become an important starting point for JWELL's various decisions.
Over the past two decades, JWELL has occupied a large market share in the extrusion segment by relying on the training of talents, a large amount of investment in R & D, the mastery of key parts and technologies such as barrel screw / flat die head / roller, and the advantages of industrialized global supply chain.
Five bases complement each other vertically and horizontally
CPRJ: JWELL has many subsidiaries. Please introduce the current overall layout.
Hehaichao: we adopt a flat management method. The board of directors makes an overall decision and does not set up a headquarters. JWELL owns 22 wholly-owned and joint ventures. These companies perform their respective duties and vertically form upstream and downstream supporting parts, such as screw, roller, die head, screen changer and other key parts, and downstream supporting automation equipment, recycling, etc; Horizontal expansion of different extrusion segments, such as large pipes, sheets, new materials, chemical fibers, profiled materials, and hollow forming equipment. Internal enterprise business association not only drives sales, but also feeds back the user experience of downstream enterprises to upstream enterprises, so that enterprises can obtain richer experience data and provide a practical basis for improving product quality and innovation.
However, due to the large market demand for certain products, JWELL has set up factories in different regions, resulting in certain competition among some enterprises. For overall coordination, in 2006, we established the "golden weft board fellowship" and the "golden weft pipeline fellowship". The fraternity is similar to an association organization. Enterprises regularly communicate with each other. On the one hand, they can enhance exchanges between enterprises. On the other hand, if there is a problem, they can mediate face-to-face, reduce misunderstandings and improve efficiency.
Liyang opens a new mode of cooperation
CPRJ: what are the development highlights of many enterprises?
Hehaichao: JWELL is verifying a new model. Through this cooperation, it continues to introduce high-end talents and potential new products to join the big platform of JWELL, forming a certain complementarity with Suzhou and Shanghai bases in product direction.
Here, I would like to focus on the new Changzhou Liyang base. All the companies here are joint ventures, and the managers are both executives and shareholders. Changzhou JWELL chemical complete equipment Co., Ltd. is one of them. It is committed to the production of parallel twin-screw host and supporting auxiliary machines. In the past, our extrusion equipment mainly used single screw and counter conical twin screw. In recent years, in addition to the traditional application of granulation modification, the co rotating parallel twin-screw has also been more and more applied to the direct extrusion molding of products. Changzhou JWELL chemical has formed many classic applications in polymer materials, such as polyurethane, silicone rubber, engineering plastics, glass fiber reinforcement, cable materials, high filling, one-step molding pet/eva/pvb, etc.
In addition, in 2011, we established Dongguan Jiewei, a company in South China with the purpose of serving sheet customers in South China and Southeast Asia. In recent years, their pet exhaust single screw and co rotating flat twin screw direct extrusion technology has been at the forefront of the industry.
Another company, Suzhou JWELL Machinery Co., Ltd., which also specializes in sheet metal equipment, has established strong technical advantages and highlights in the field of EVA solar packaging film, XPS carbon dioxide foaming, PP foaming, PP Stone paper, PVDF film and other equipment, and has a large space for development in the future.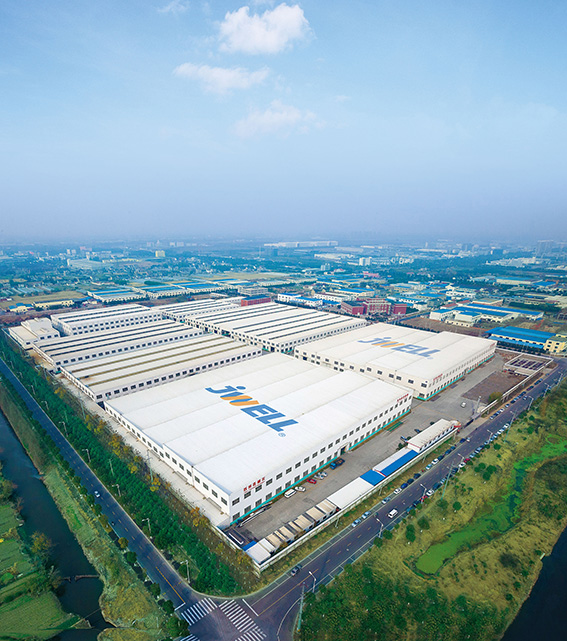 There are many highlights of sheet / pipe equipment
CPRJ: what was the company's sales and market situation in 2016?
Hehaichao: as of the end of December 2016, our output value has increased significantly compared with the same period last year. Among them, the sales of tablet equipment increased by about 40%; The performance of pipe and profile equipment also increased by more than 10%; Due to the cyclical factors of the industry, the performance of chemical fiber is relatively poor; Due to the low price of raw materials for finished products in the early stage, the market share of recycled materials is squeezed again, and Dayun recycling is not ideal. However, in the long run, Dayun recycling is in line with the national industry orientation.
Focus on Industrial Technology Development
CPRJ: what is JWELL's future vision?
Hehaichao: the investment in processing equipment and plant has come to an end in the short term. We no longer study how to compete, but begin to study how to conduct scientific research cooperation and international integration. The development of enterprises depends not only on various resources, but also on the civilization of people and society. In a sense, we are willing to position ourselves as angel investors in the extrusion equipment industry or related fields. It also does not rule out the possibility of overseas technology acquisitions and cooperation, or other arrangements.
In the past, JWELL impressed the industry with reliable products and high market share. In the future, we will pay more attention to the research and development of new products. For example, the speed of the new chemical fiber winder developed with the participation of Japanese experts can reach 18000 rpm, which not only has solid technology, but also ranks the third in the world in terms of market scale.
The age of intelligence has yet to come
CPRJ: what do you think of industry 4.0?
Hehaichao: we can not directly jump from 2.0 to 4.0, but it is an inevitable trend to develop towards 4.0. I think the realization of industrial 4.0 is a natural process. We have developed some systems through the company, such as remote control of after-sales service and pre maintenance.
At the same time, we also emphasize the spirit of craftsmanship, encourage employees to seriously study technology and review their own works from the perspective of users. "The Internet is just a wing. Your business is the core." Gou's understanding of the Internet should have profound enlightenment for our manufacturing enterprises.
Postscript: gentle as the sea embraces all rivers
"Lucky and grateful" are two words that the author heard very frequently in this interview, and "ordinary and pragmatic" is heard all the time. He asked chairman he Haichao what difficulties he had experienced in his 20 years of entrepreneurship, With a faint smile, he said: "I am very lucky. I always meet many trustworthy and willing people. Many of them, from general managers at all levels to ordinary employees, have worked in the company for more than ten years. Now there are the second generation of young people from JWELL who have also been influenced by their parents to enter the company." In addition to gratitude, he also said: "in the past 20 years, we have only done one thing, and we will only do one thing in the future. Focusing on one thing will naturally do one thing well. This is the so-called craftsman's heart."
Hehaichao said that he also likes reading, playing bridge, swimming, fishing, etc. on weekdays. He can also adhere to the popular sport - walking. He said that in addition to keeping healthy, it also relieves work pressure.
Perhaps it is Mr. hehaichao's optimistic and firm attitude that attracts people with similar characteristics to join JWELL, which has achieved today and will create JWELL in the future!